Greek milk pie – Galatopita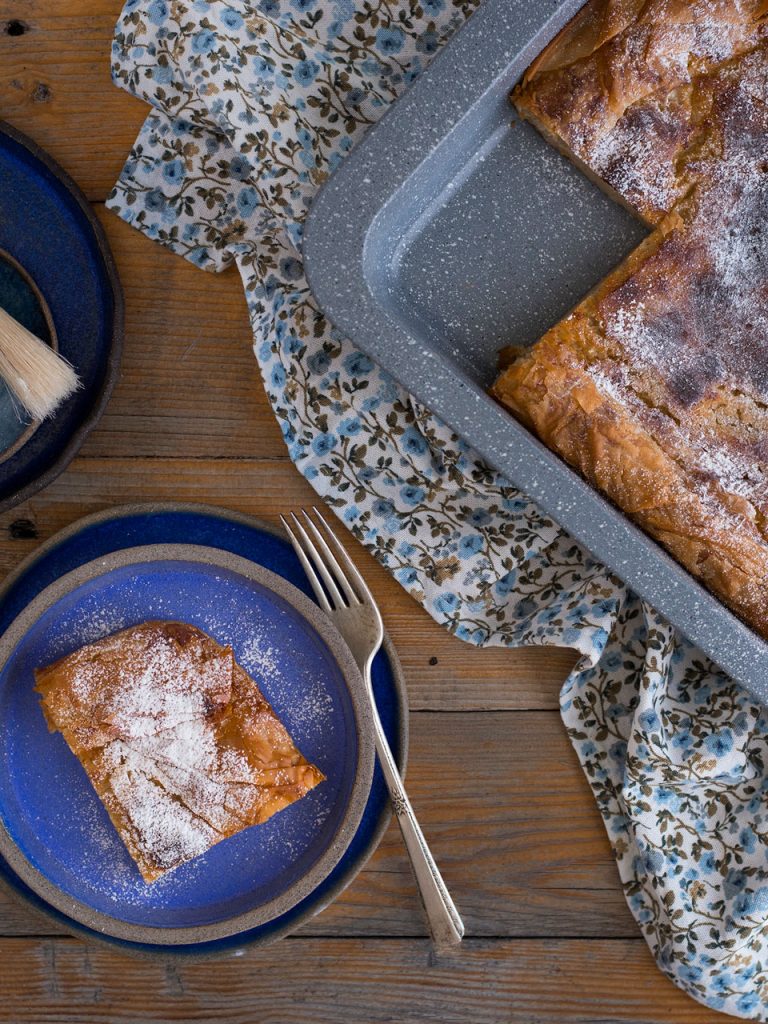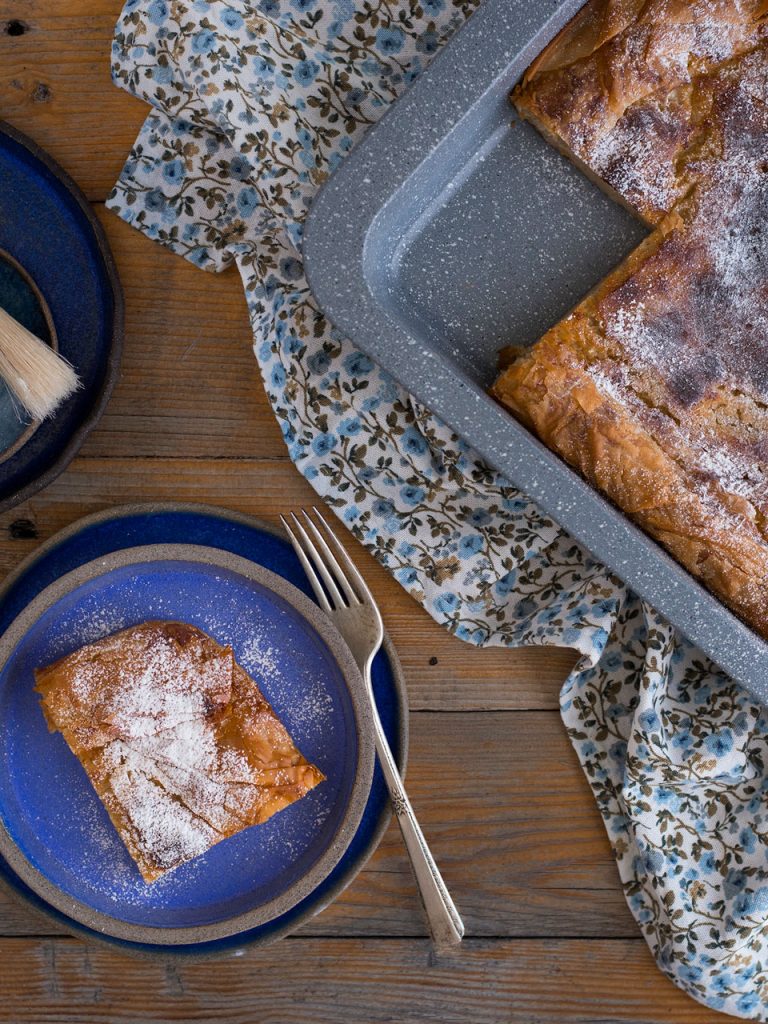 Greek milk pie – Galatopita
Put the milk, the sugar and the semolina in a pot and cook over medium to high heat, for about 10 minutes. Stir constantly, until having a fine cream.

Remove the pot from heat and add vanilla and cinnamon. Stir and let it cool for 10 minutes.

Grease the dough sheets and place them in the baking pan. One over the other.

Whisk the eggs in a bowl.

Add the eggs slowly in the cream and mix fast with a hand whisk.

Put the cream in the pan and add the margarine or butter, in small pieces, in all over the cream.

Turn the edges of the sheets inwards and grease slightly.

Bake over preheated oven at 180℃ set on fan, for an hour.
greek, milk pie, galatopita