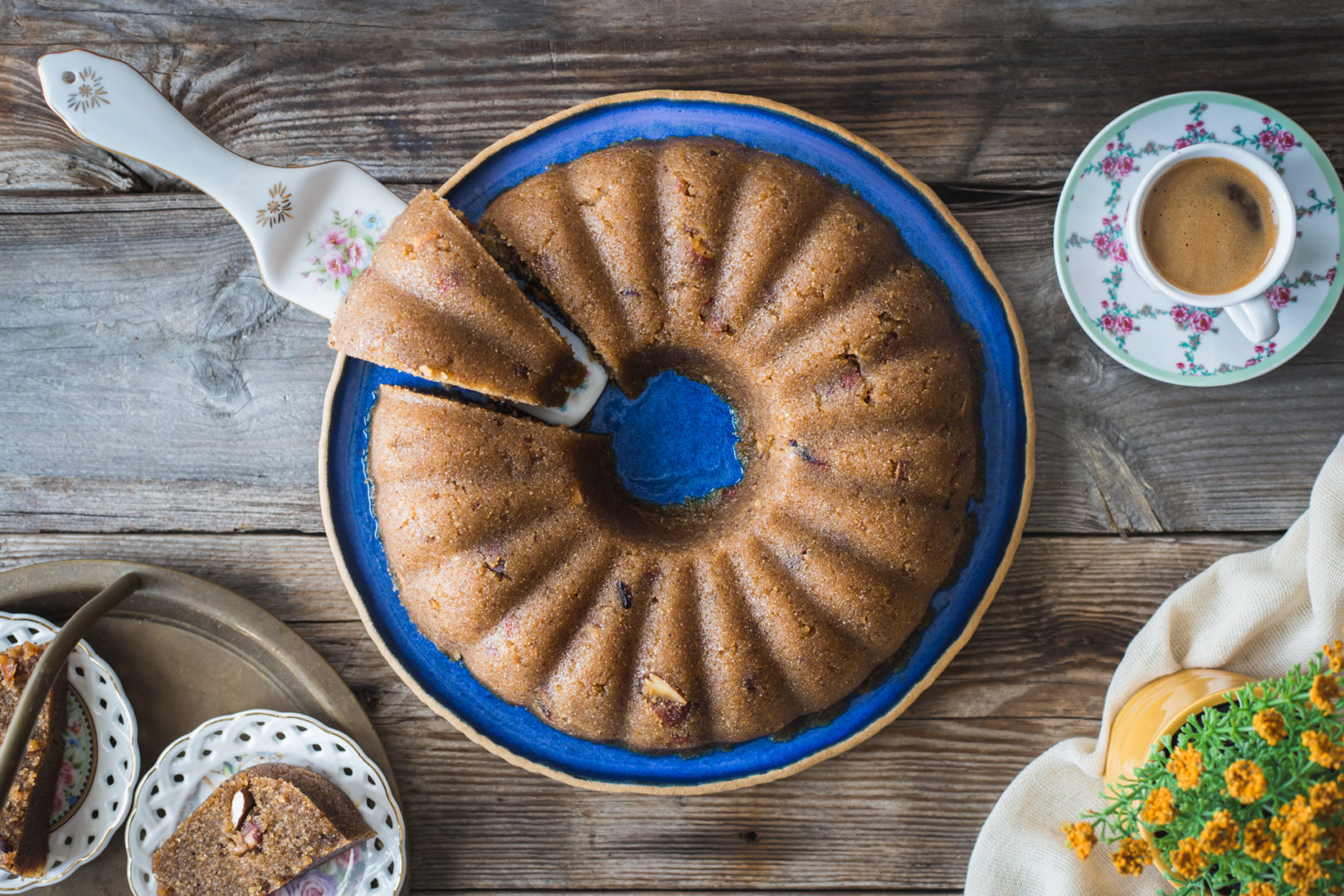 Halvah from semolina
In a mortar, break the almonds into chunk pieces.

Place a wide pot on the kitchen stove, add the olive oil alongside with the almonds and cook at high heat, for one minute, while mixing continuously.

Add the semolina, lower the heat at medium to high and roast it for roughly 10 minutes, while mixing continuously, using a wooden ladle. The objective of the roasting is to have a nice, bright, brown color, not too much pale, but also not too much dark.

Add the sugar and mix well, with fast movements, for a few seconds.

Remove the pot from the heat and carefully add the water, while mixing with gently.

Place the pot on the heat again, add cinnamon and start cooking the halvah, while mixing continuously, at medium to high heat, for roughly 10-12 minutes. Once the halvah is not getting stuck at the pot's walls anymore, it means it is ready.

Once ready, remove the pot from the heat, place the halvah in a cake pan of your liking.

Using the back of a spoon, gently press the halvah's surface, so there won't be any air left, as it cools down.

Let it cool down for 2-3 hours and then flip the cake tin.

Serve with a bit of extra cinnamon powder.
Σημειώσεις
Don't overdo it with the roasting because the result might be bitter.
You can add chestnuts, pine cone, raisins etc.
halvah, semolina, creams