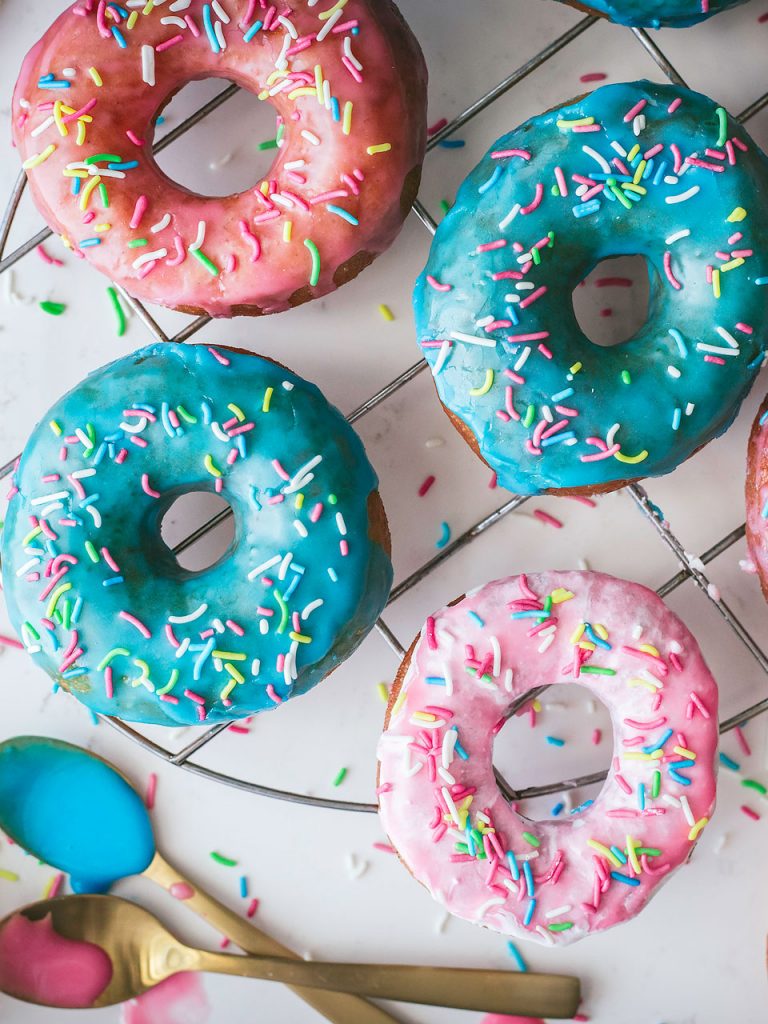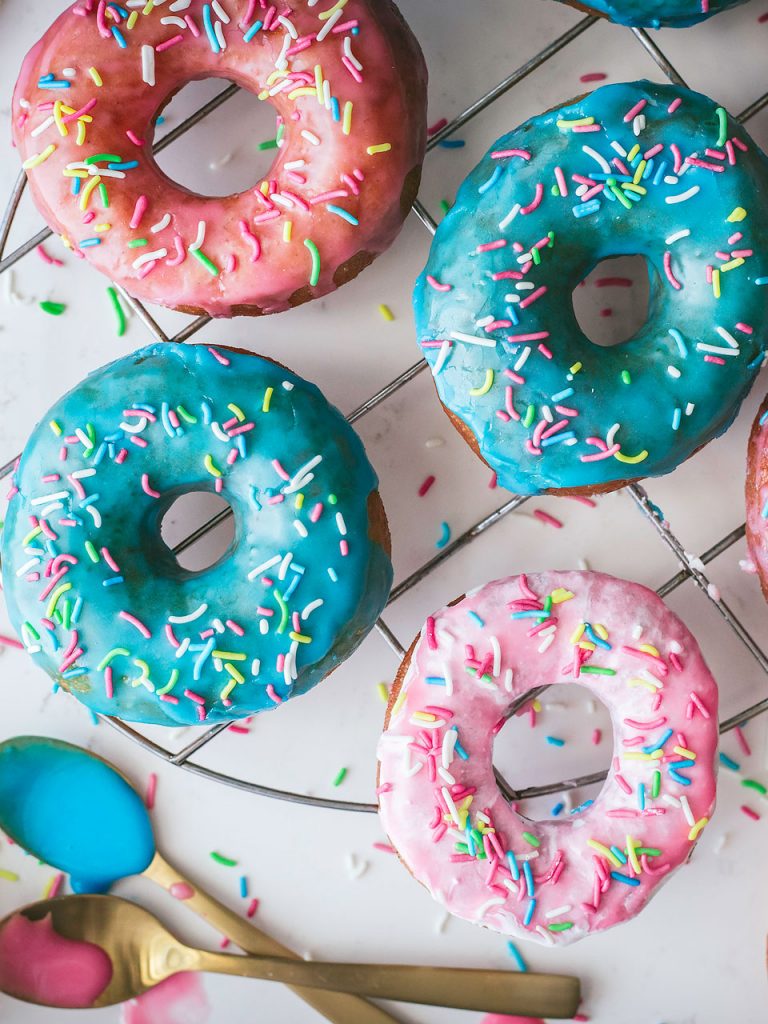 Donuts
Add water, yeast and sugar in a bowl and mix well and set aside for 5 minutes, until the yeast is activated.

Add flour, vanilla and olive oil in the mixer's bowl and mix with the hood attachment, for a few seconds.

Then add the water with the yeast and the sugar.

Knead slowly for 4-5 minutes, until the dough is soft (if you don't have a mixer, you can knead with your hands).

Remove the dough from the bowl and transfer it to the working bench, knead slightly and form a round ball.

Place the dough in a bowl, cover it and put it in a warm place, for 1-1,5 hours, until it proves.

When the dough proves, place it on a working bench and slightly roll out a coarse phyllo with a rolling pin (roughly as the size of a notebook).

Cut the dough into square or round pieces.

Lay a non-stick baking paper on a baking pan, place the pieces and let them prove for 1 hour.

Put sunflower oil in a frying pan and slightly fry the donuts on medium to high heat (each side for 15 seconds).

In order to get rid off excess oil, place the donuts on a paper and afterwards you can dip them in sugar and cinnamon.

Optionally, we can place the coating ingredients into a bowl and mix them, so we can garnish the donuts.
lenten, donuts